HUBER CADILLAC OF OMAHA - WORTH THE DRIVE FOR A NEW CADILLAC
As Nebraska's only stand-alone Cadillac dealer, Huber Cadillac of Omaha doesn't just sell new and used vehicles to Omaha area shoppers. We routinely work with shoppers looking for that special Cadillac from outside Omaha and in surrounding states. Read why customers are saying Huber Cadillac of Omaha is worth the drive for a new Cadillac. We're proud to be devoted to honesty and excellence since 1985.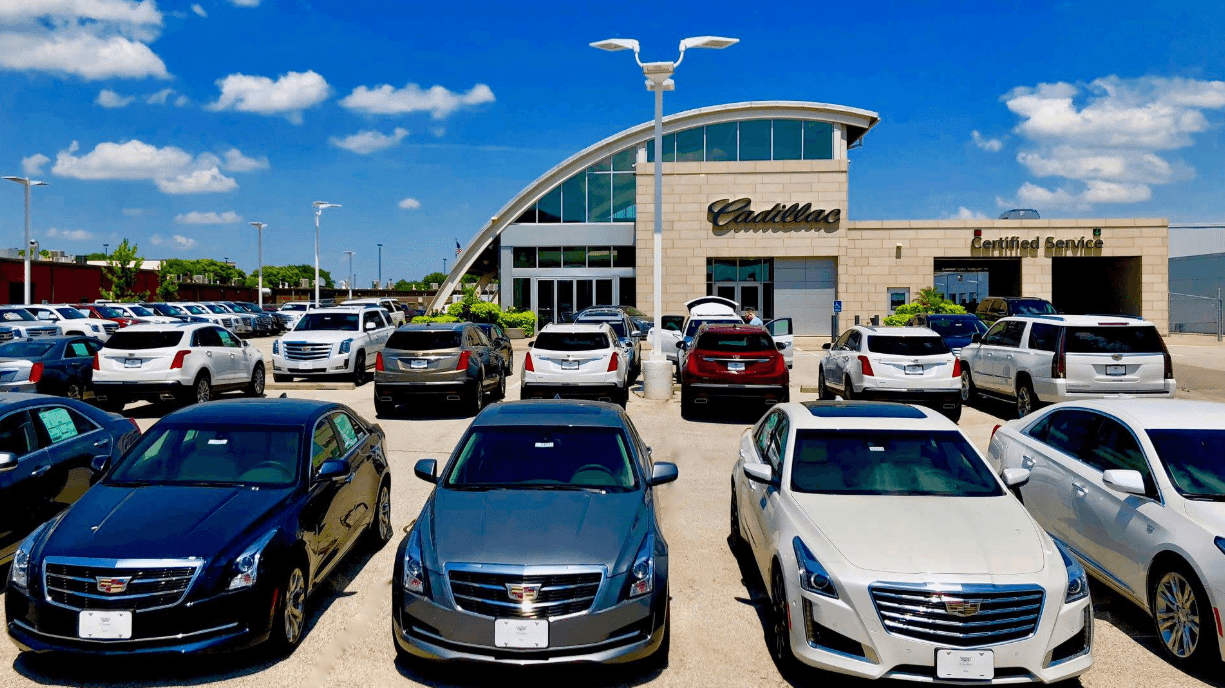 Lincoln
– about an hour drive
"The best buying car experience ever! That was the only time we never felt pressure on buying a car. Salespeople are excellent! We will highly recommend Huber to all my friends and family and we will for sure coming back and purchase our next vehicle. Thank you Huber and Cadillac, we are really enjoying our new XT5. Great job!!!"
Marites S. from Lincoln, NE
Bellevue
– 15 minutes, just head north
"Treated like family. This is the Huber Way. They make everyone feel good, each time they have to visit the Service Dept. Thanks!"
Don T. from Bellevue, NE
Council Bluffs
– about ten minutes along I-480 W
"It is always a great experience at Huber!"
Matthew W. from Council Bluffs
Papillion
– around 25 minutes
"Everything was done very well. Everyone should deal with a company that conducts itself in this manner."
Sally K. from Burwell, NE
Sioux Falls
– almost three hours
"Purchased XT5 via internet, everything was as promised couldn't be happier!"
David O. from Sioux Falls, SD
Sioux City
– an hour and a half
"Wonderful people to work with!"
Mark C. from Sioux City, IA
Chula, MO
– almost four hours
"We were very pleased with our purchase. We negotiated all terms over the phone and the car was sitting out front waiting for us with a full tank of gas when we arrived. Brian was an Awesome salesman who was very patient with all our questions and super knowledgeable about the vehicle we purchased. Even the kids liked him. His manager Jeff was very friendly in handling the negotiation terms and everything was just as promised. We are very happy with our purchase process and our new Cadillac Escalade. The safety features it's equipped with are phenomenal and The kids love the wifi. Thanks again and was a pleasure doing business with your dealership!"
Howe Family, Robert H. from Chula, MO
Winfield, KS
– five hours on US 75 N
"Mr. Steve Walker did a great job finding the right car to fit our needs. He took the time to show us all options, and did so without any pressure to purchase this car or that car. Mr. Walker took the time to help us select the product to fit our needs. Thank you Mr. Walker."
Larry A. from Winfield, KS
HUBER SERVICE & REPAIR IN OMAHA, NE
If you're in the area for a weekend trip on business, or just passing through and your vehicle needs service, consider Huber Cadillac of Omaha. You can quickly schedule your service appointment online and we'll get you right in, and don't forget to check our service specials. We service most makes and models, and also carry tires and accessories. Ask for Bev!

"Bev was fantastic. Friendly and invested in my experience. And now that there's a Cadillac specific service area at Huber it's making me positively rethink Cadillac for my next car."
Michael R. from Miami Beach, FL
"Mike Wichert went above and beyond to take of me and my car."
Dennis J. from Clackamas, OR
"Visiting from Texas and needed to have the car looked at before traveling home. The dealer got it in the same day I called. My advisor was very professional and made sure everything was addressed before I left."
Karen W. from Keller, TX
"Bev, from Bristol TN, was truly a pleasure to work with on this hot, steamy day. Bev's customer service with a smile made me feel at ease. The waiting room was comfortable and the entire place, to include the service department, was clean. Bev kept me informed of the status of my repairs and the car was ready within 15 minutes of her estimated time. Great job, thank you."
Michael W. from Louisville, KY
"This is my 2nt. time to use them. Can't say enough good and very helpful. I am from Texas and needed their help which I got.."
John B. from Elwood Park, IL
"Bev Burgess – courteous, knowledgeable, and professional. I was impressed by her service to me and the professional sales staff. Huber Cadillac is an impressive representative of the Cadillac Brand (and I've been to a few of them!)."
Howe Family, Robert H. from Chula, MO
"We happened to be in town when we realized we needed our oil changed. We pulled in and asked if it was possible to have it changed that day as we were leaving the next day.They were so accommodating!!! They took us right in and made us feel right at home. Well better than at home actually. We were very pleased with them we were wishing we could do business with them all the time but being from N. Dak. that's not possible. Keep up the good work guys you made your dealership proud!!!"
Joseph F. from Mohall, ND