Visit Huber Cadillac of Omaha to See the All-Electric LYRIQ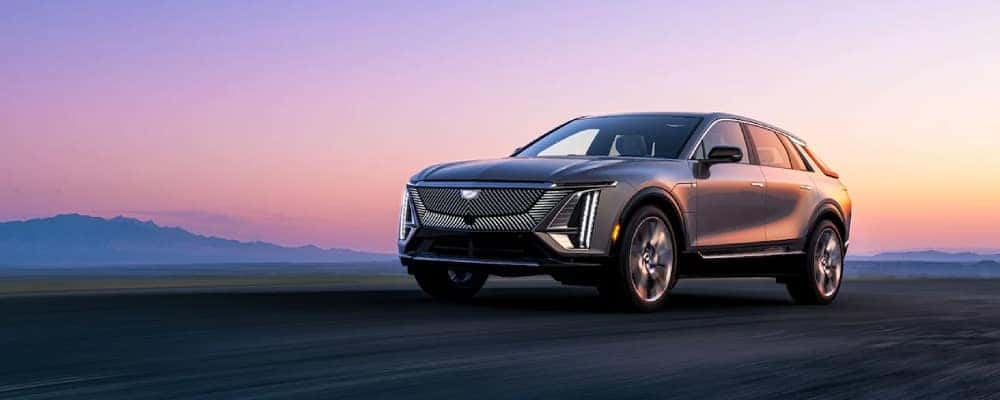 ---
If you have been waiting for the arrival of the Cadillac LYRIQ EV near Omaha, now is your chance to see it up close! Huber Cadillac of Omaha invites you to experience the stunning, all-electric 2023 LYRIQ – the vehicle leading Cadillac's charge into an electric future. This is your opportunity to see this electrifying SUV and experience the iconic luxury and performance of Cadillac like never before.
About the Event
Test drives will only be available to those who reserved a spot in advance. Due to limited availability, LYRIQ test drive experiences are limited to 20 minutes. If you did not reserve a test drive time slot, don't worry. Simply visit our showroom on December 1, 2022, from 9:00 a.m. to noon or from 1:30 p.m. to 7:00 p.m. When you stop by, you can check out the LYRIQ in action and see all that it has to offer up close.
Highlights of the Cadillac LYRIQ
The 2023 Cadillac LYRIQ was designed to impress from every angle. With RWD, the LYRIQ has an all-electric driving range of up to 312 miles on a full charge, so range anxiety in Columbus is a thing of the past. All-wheel drive is also available for those who wish to upgrade. Step inside the technologically-advanced cabin to enjoy opulent amenities such as an artfully integrated 33-inch diagonal advanced LED display, the Cadillac-exclusive AKG Studio 19-speaker audio system, and a 26-color LED spectrum of ambient lighting.
Additional perks include:
Dramatically Illuminated Black Crystal Shield
LED Taillamps
Full Glass Roof
Standard 20-Inch Wheels
Cadillac Smart System
And So Much More!
Contact Huber Cadillac of Omaha for More Information
Do you have questions about the LYRIQ or our event on December 1? Reach out to Huber Cadillac of Omaha today. We would be more than happy to assist you. We can't wait for you to see the LYRIQ for yourself Omaha.