Lincoln Area Cadillac Dealer
SERVING AS YOUR CADILLAC DEALER NEAR LINCOLN, NE
Welcome to Huber Cadillac of Omaha. While you may be searching for a Cadillac dealer in Lincoln, NE, we are just a short drive away in Omaha. Enter your starting address below to view just how near to Lincoln we are. Click on the button below and it'll take you to our Contact Us page to have a look at the open times. It's super easy. Whether you are considering a new car or a used car, we want to help you find your new Cadillac near Lincoln, NE.

Contact Us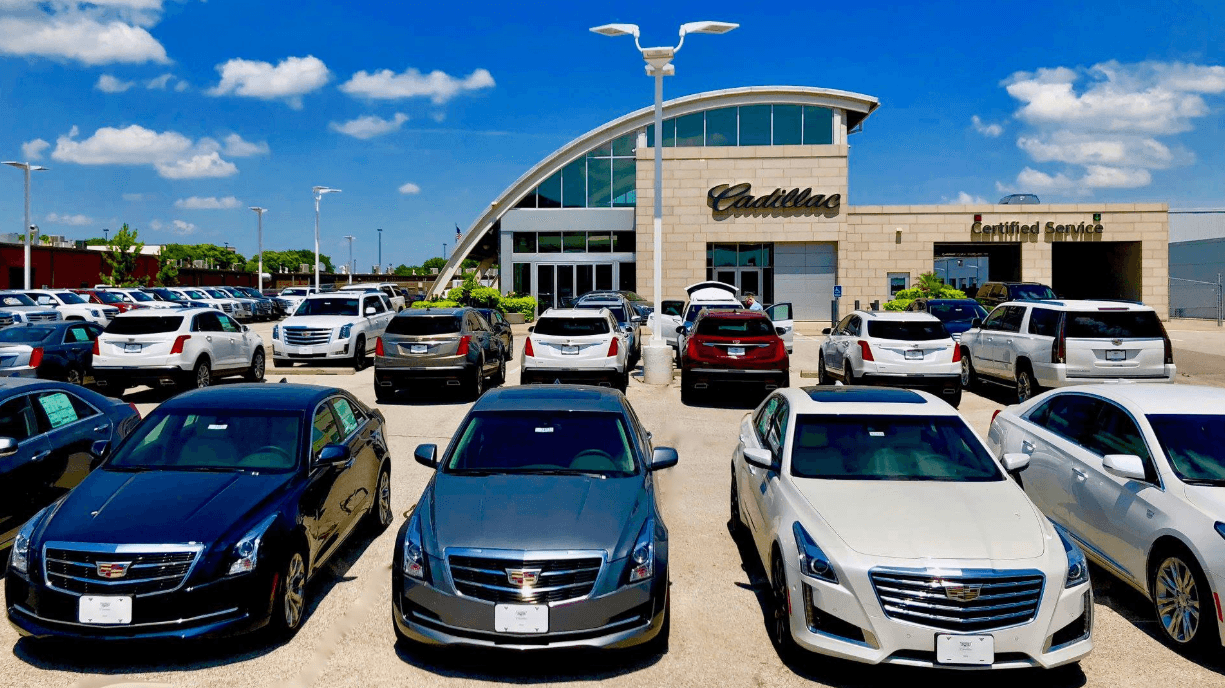 WHY TRY OUR LINCOLN CADILLAC DEALERSHIP?
When you are trying to find your dream car, you deserve to comparison shop – especially if you're doing it on the internet. Of all the Nebraska Cadillac dealers, we think we're the top spot. Truth be told, the value of finding a dependable auto dealer a reasonably short distance away is much more significant than the money you could lose getting ensnared in a vehicle or finance deal you aren't pleased with. Everyone knows fuel prices are very high, yet locating a good dealer is always well worth it – you'll be happy you spent the time shopping around. Have faith in the good people at Huber Cadillac of Omaha to offer you awesome support at a fair price. With the kinds of deals we provide, we may as well be your Cadillac dealer near Lincoln, NE.
We are in the business of creating life-long customers. We know there may be a closer Cadillac in Lincoln, NE, although we genuinely would like to earn your business so the next time you need a Lincoln Cadillac dealership, we are your very first pick. We may just sell cars, yes, but we really are in business to make folks happy. No matter what your need – should it be a used or new car or truck, top dollar on a trade-in, speedy service such as an engine oil change, or maybe an excellent financing deal – we really will make it work for you. Return customers are vital to our business success, so we want to do anything within our power to make you a repeat customer as well. Talk is cheap. Contact us at 402-983-8895 or drive on over and allow us to demonstrate actions that speak louder than words.
Huber Cadillac of Omaha is located at:
11102 West Dodge Road • Omaha, NE 68154