Kansas City Area Cadillac Dealer
VISIT OUR CADILLAC DEALERSHIP NEAR KANSAS CITY
Looking for a Cadillac dealership in Kansas City? Come to Huber Cadillac! We are proud to serve shoppers in Kansas City from our Omaha dealership! Whether you are considering a new car or a used car, we want to be your preferred Cadillac dealer in Kansas City.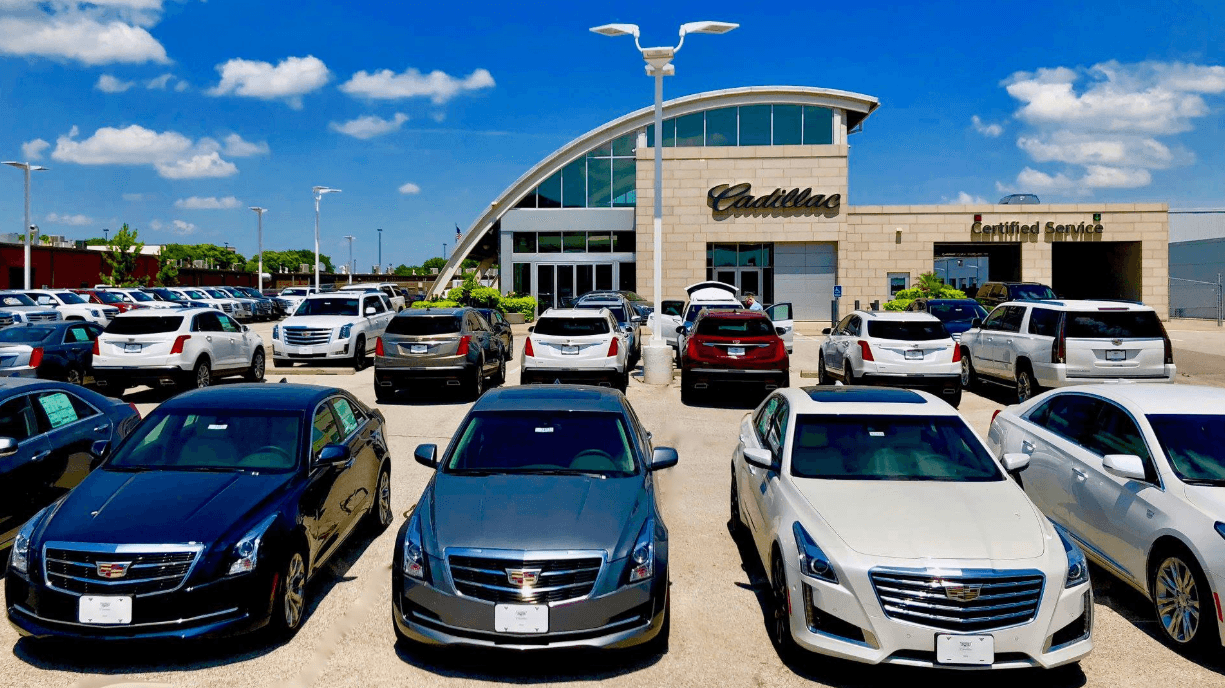 Why Try Our Kansas City Car Dealership?
When you are trying to find your dream car, you deserve to comparison shop – especially if you're shopping on the internet. We'll even deliver your vehicle to you to save you time. Of all the Kansas City area car dealers, we think we're the top spot. Check us out for all of your Kansas City Cadillac service and parts needs. We are your Kansas City Cadillac experts. Looking for a used Cadillac in Kansas City? How about Kansas City Cadillac lease specials? We've got you covered at Huber Cadillac of Omaha. With the kinds of deals we provide, we may as well be your local Cadillac Kansas City service center and dealer.
We are in the business of creating life-long customers, and try to make sure every Kansas City Cadillac customer leaves happy. The next time you need a Cadillac dealership near Kansas City, we want to be your very first pick. No matter what your need – should it be a used or new car or truck, top dollar on a trade-in, speedy service such as an engine oil change, or maybe an excellent Cadillac financing deal – we really will make it work for you. Return customers are vital to our business success, so we want to do anything within our power to make you a repeat customer as well. Talk is cheap. Contact us at 402-983-8895 or drive on over and allow us to demonstrate actions that speak louder than words.
Huber Cadillac of Omaha is located at:
11102 West Dodge Road • Omaha, NE 68154